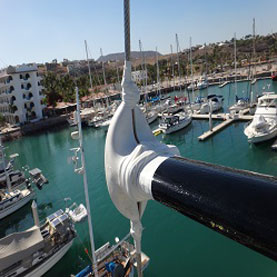 Professional Rigging Services
We offer inspection of standing rigging, running rigging, and lifelines as well as replacement of any items needed.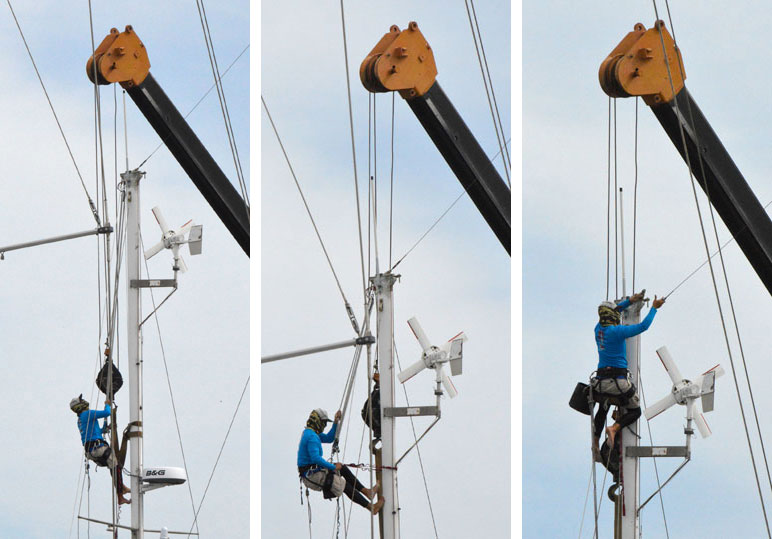 Mast
We can service your furling gear, tracks, spreaders, plus equipment and lighting at the masthead. Need new rubber boots at the end of your spreaders, or a bulb replacement, we can do that too!
Rigging Cables and Parts
We use the best quality stainless steel for cables, chain plates and turnbuckles provided by USA vendors, to assure you security and high performance of your vessel.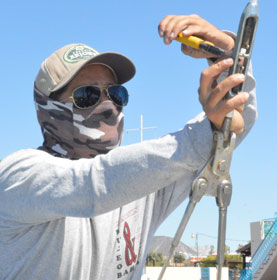 Splicing
We offer varied types of splicing according to your vessel's needs.
Swaging
We have portable and bench roller swagers that can support 1/8" to 3/8" cable.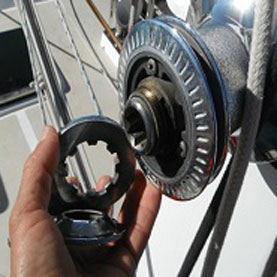 Winches
We inspect and clean all internal parts, and use proper lubricants to keep the gears 100% functional.
Recent Yacht Rigging Projects include
Passport 40
Waterline 53
Vagabond 47
Swan 65 (Sayula II, winner of the first Whitbread Round the World Race in 1973-74)